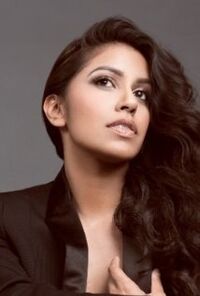 Patricia Isaac was born in Edmonton, Alberta. From riding on motorcycles in Mission Impossible 4: Ghost Protocol, to breaking the hearts of leading men in indie darlings like Daydream Nation, Patricia Isaac is a dynamic East Indian-Israeli actress who has appeared in various feature films and major network television series. She played Monica Hayward in Republic of Doyle.
External Links
Edit
Ad blocker interference detected!
Wikia is a free-to-use site that makes money from advertising. We have a modified experience for viewers using ad blockers

Wikia is not accessible if you've made further modifications. Remove the custom ad blocker rule(s) and the page will load as expected.